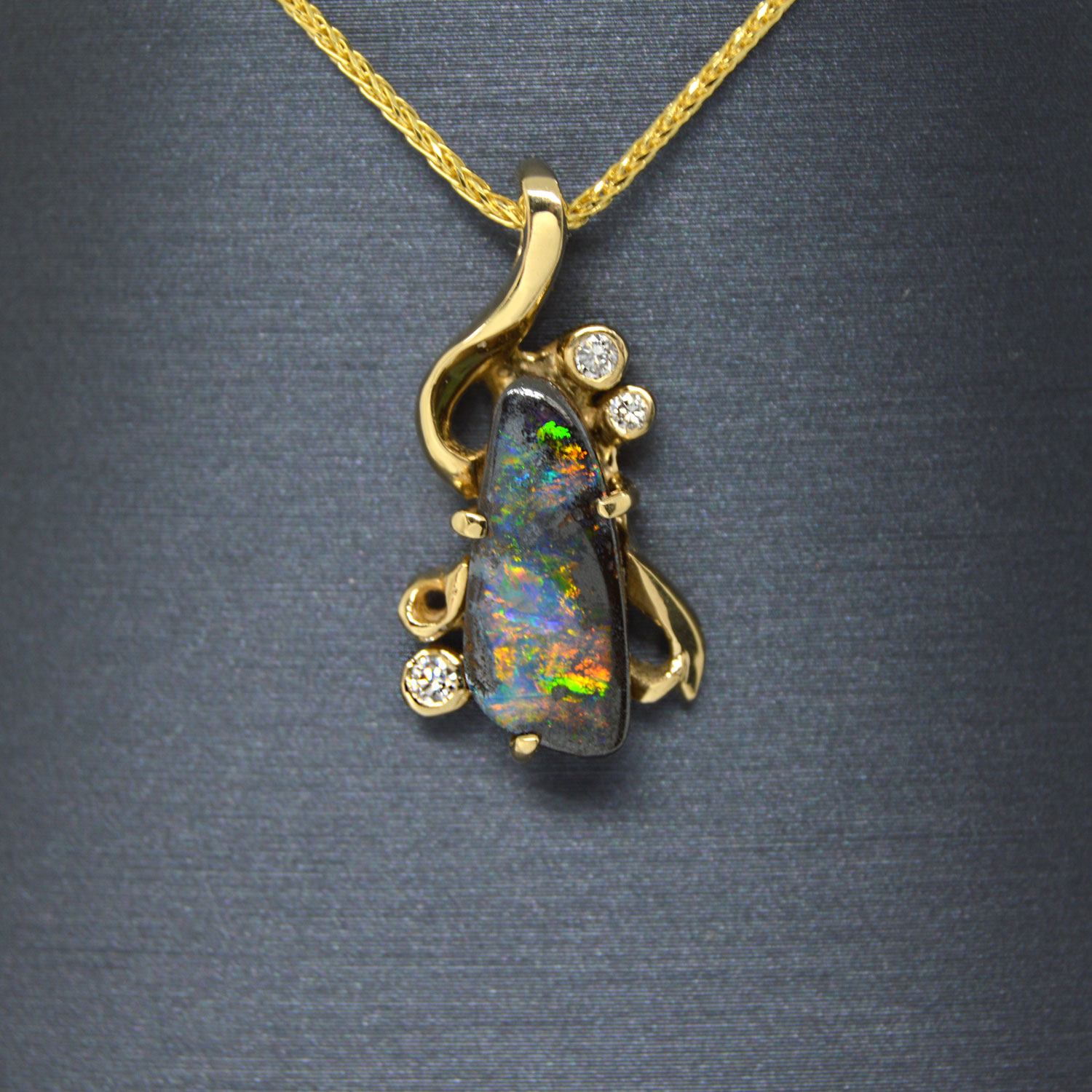 Boulder Opal and Diamond Pendant Necklace in 14Kt Yellow Gold
December 18, 2022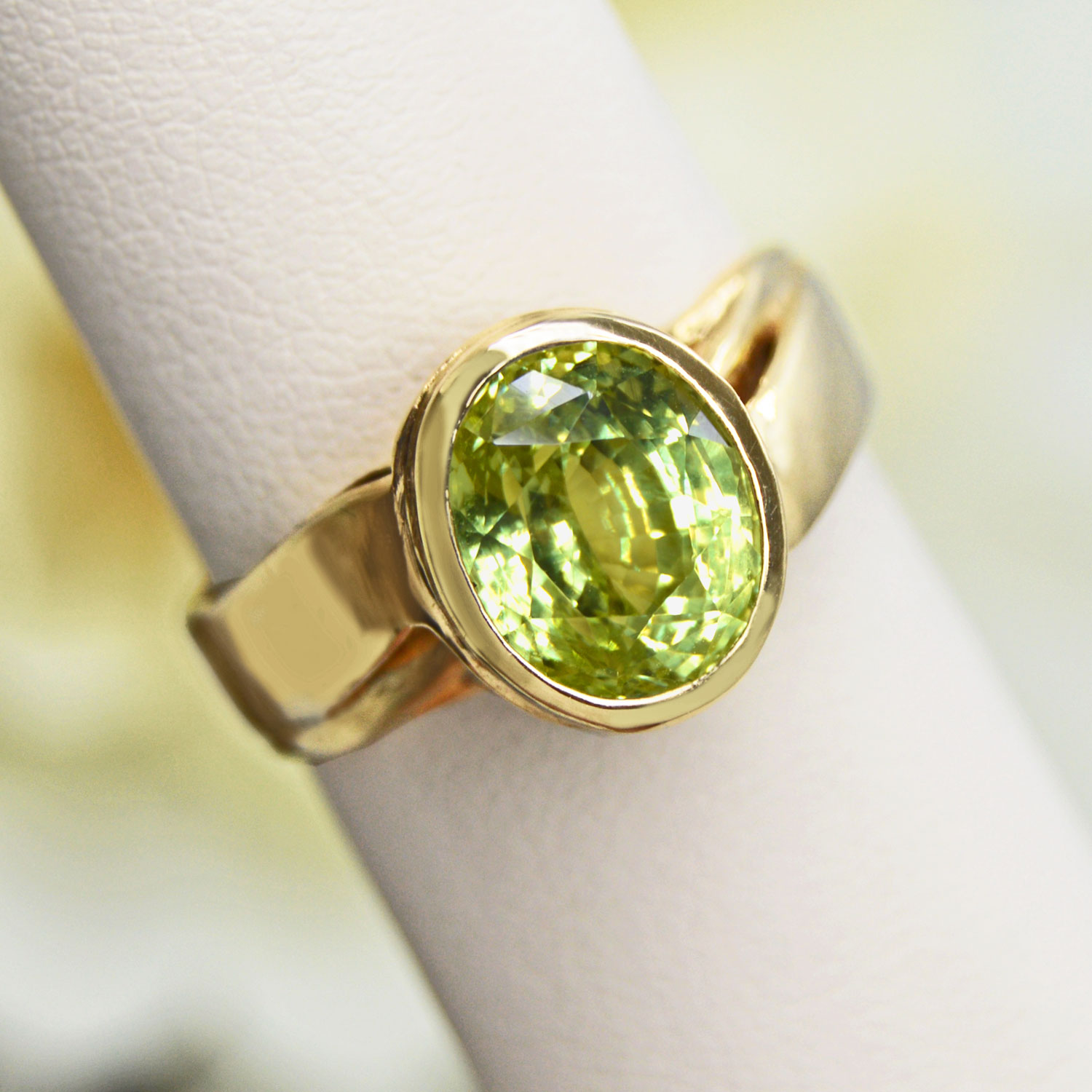 Chrysoberyl Ring in 14Kt Yellow Gold
December 18, 2022
Yellow Beryl and Diamond Necklace in 14Kt White Gold
$1,300.00
This one-of-a-kind necklace – custom designed and crafted by Morgan's Treasure jewelers – features a cushion cut Yellow Beryl gemstone (a relative of Aquamarine, Morganite and Emerald).  This bright golden gemstone sits horizontally in an intricate Art Deco-inspired slide pendant.
Gemstone: 2.86 CT Yellow Beryl
Diamonds: .03ctw natural diamonds
Overall pendant dimensions: 16.5mm W x 14.5mm L
Chain included: 18″ white gold wheat link with lobster clasp.
Out of stock