Custom Design
Inspiration and examples of our custom jewelry services
We appreciate your desire for unique and beautiful jewelry.
The designers in our shop create jewelry for any and all occasions!
Browse these original designs we have made for customers in the past.
Scroll down to learn more and stop in to discuss your custom request!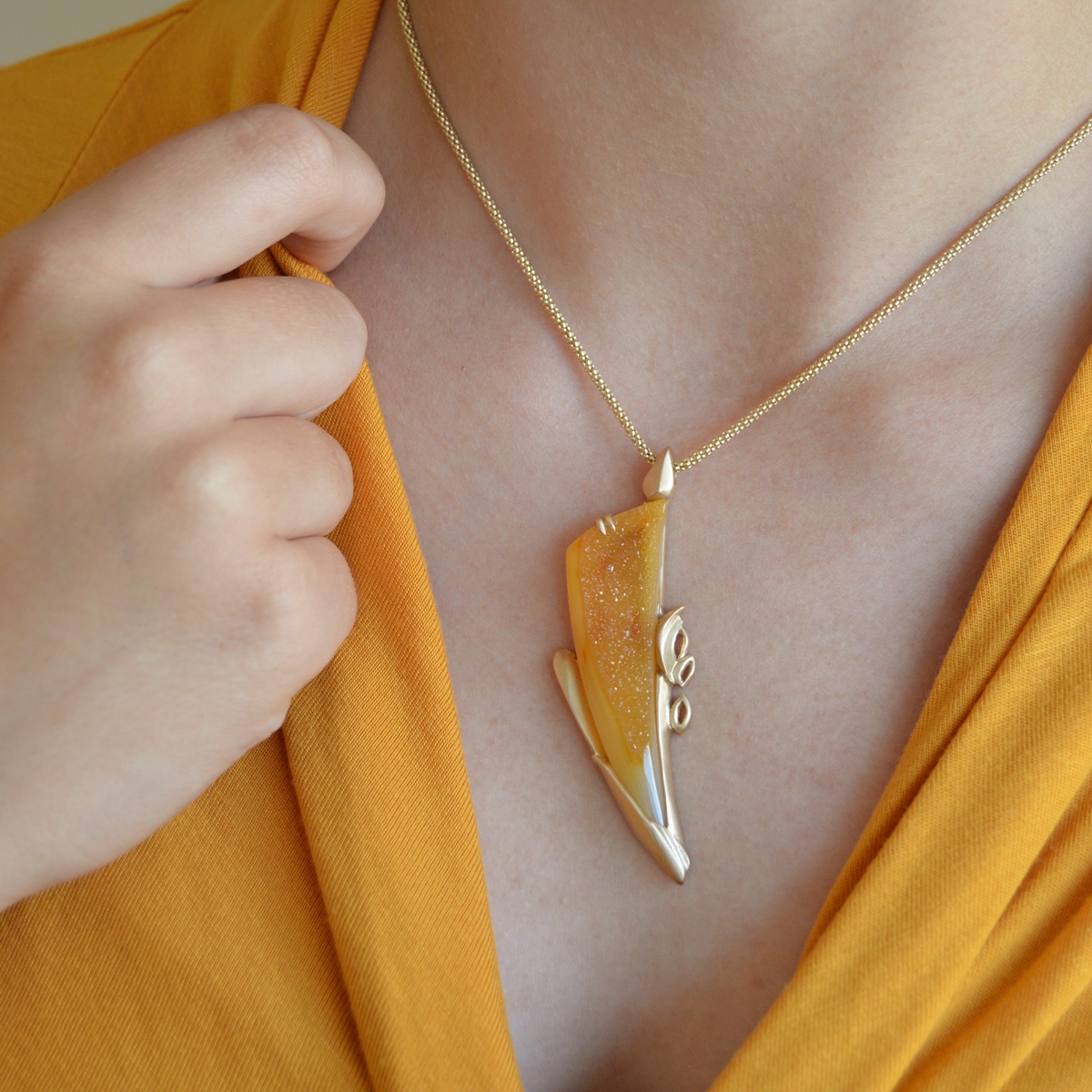 Why Choose Custom?
---
Are you dreaming of a truly unique engagement ring? A whole new look for your inherited jewelry? Maybe a signature pendant no one else is wearing?

Bring us your ideas to create your own engagement ring, wedding bands, mother's ring or pendant, anniversary gift, commemorative jewelry, push present, graduation gift, or a special piece of jewelry for yourself!

Not sure exactly what you want? Our friendly and talented staff can help you select the perfect design to suit your taste.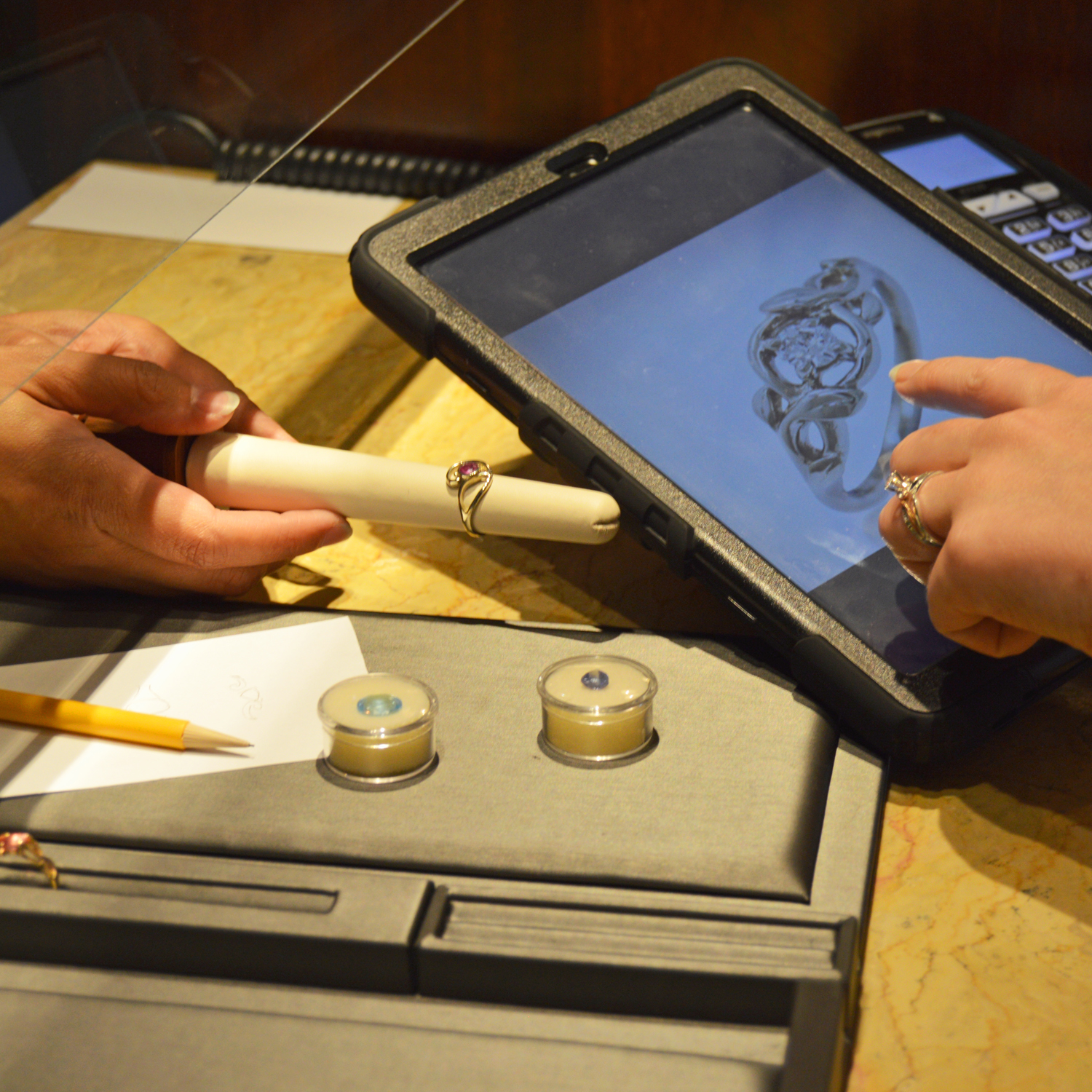 Step 1: Consultation
---
Stop by our shop in Uptown Westerville or contact us to speak with our designers. The first step of creating your own custom piece would be to gather any ideas you may have. Bring us your inspiration photos, or your own sketched designs. We will create counter sketches during your initial consultation to help you visualize the design possibilities.

Let us know about any gemstones you may want to incorporate, or a special gem you would like us to source. We have a wide selection of high-quality diamonds and unique colored gemstones available. If you are interested in re-designing your old jewelry, we can use your gemstones in a completely customized design!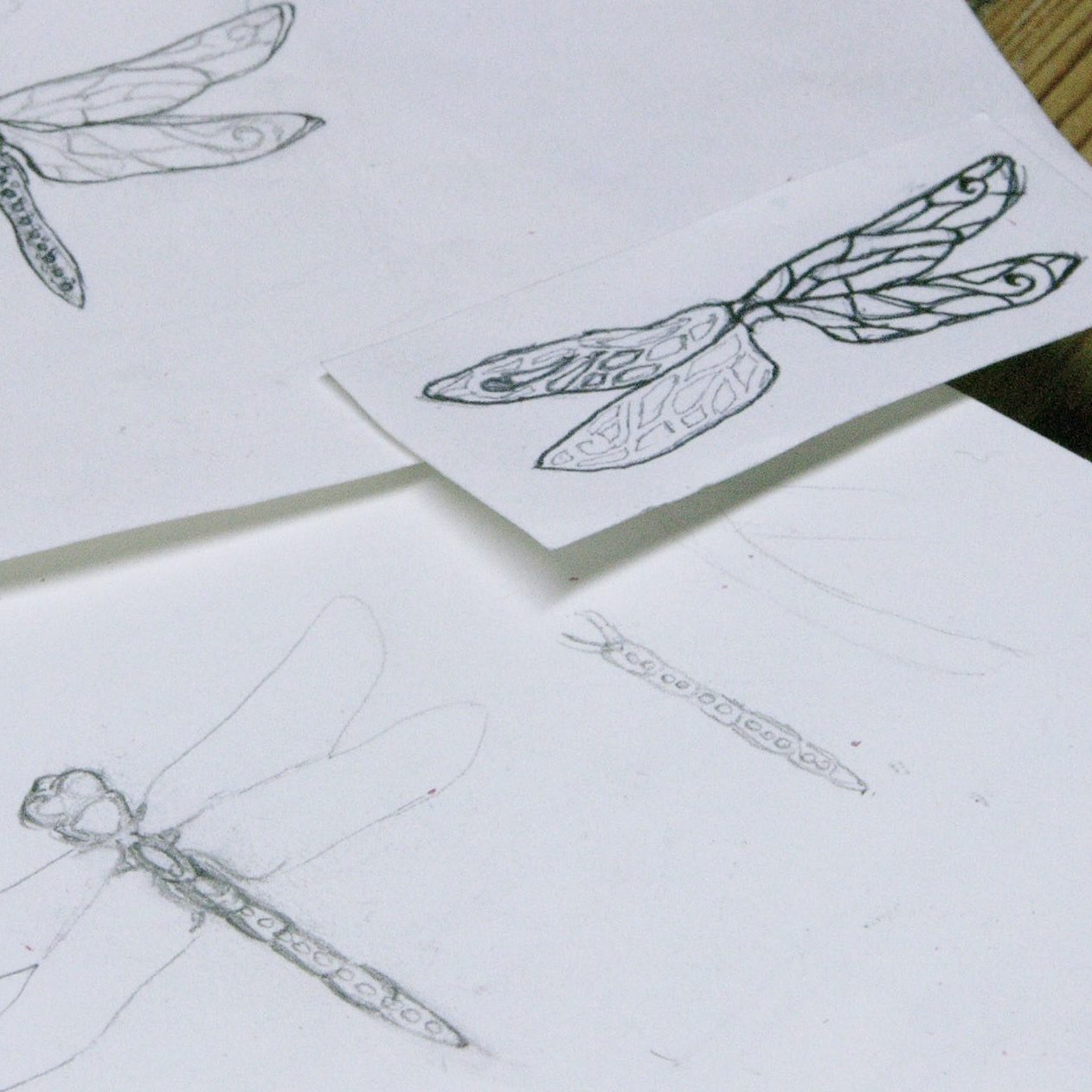 Step 2: Sketches and Wax Models
---
Once we have an idea of what you would love, we may do some additional drawings to show you variations on the design. Once the design is approved, the wax carving begins.

We are a unique jewelry shop in that we continue to use the traditional method of carving waxes by hand. This intricate process is a dying art and a truly personal artistic touch.

The wax model is sculpted with the gemstones in place so that you can view the design in 3-dimensions. You can approve the wax in the shop or virtually, if you do not live in central Ohio.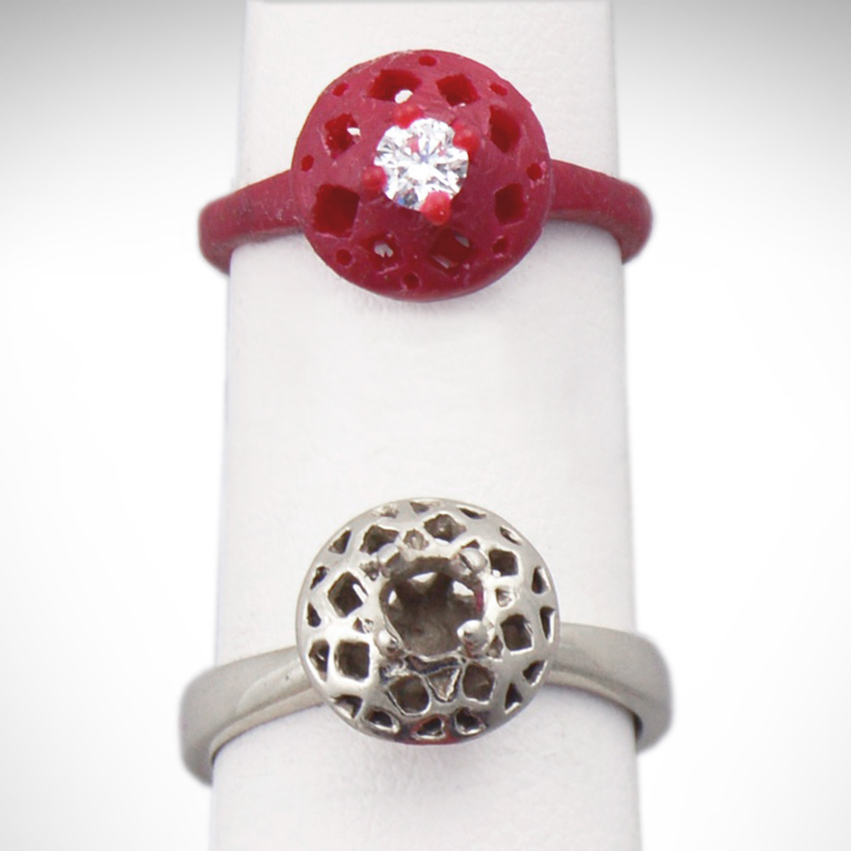 Step 3: Casting and Finishing
---
Your vision and input are integral to the process. Once the wax model has been perfected for your approval, the gemstones are set aside and the wax is used to cast the design in the precious metal of your choice. The process is called the Lost Wax Method, which means that the original wax is burned away and the molten metal takes its place. The gold we use is recycled and refined.

We then take the cast jewelry piece, and carefully file, sand and polish as needed to reach the desired finish. We can polish the gold or other precious metal to a high sheen or create a matte or textured finish.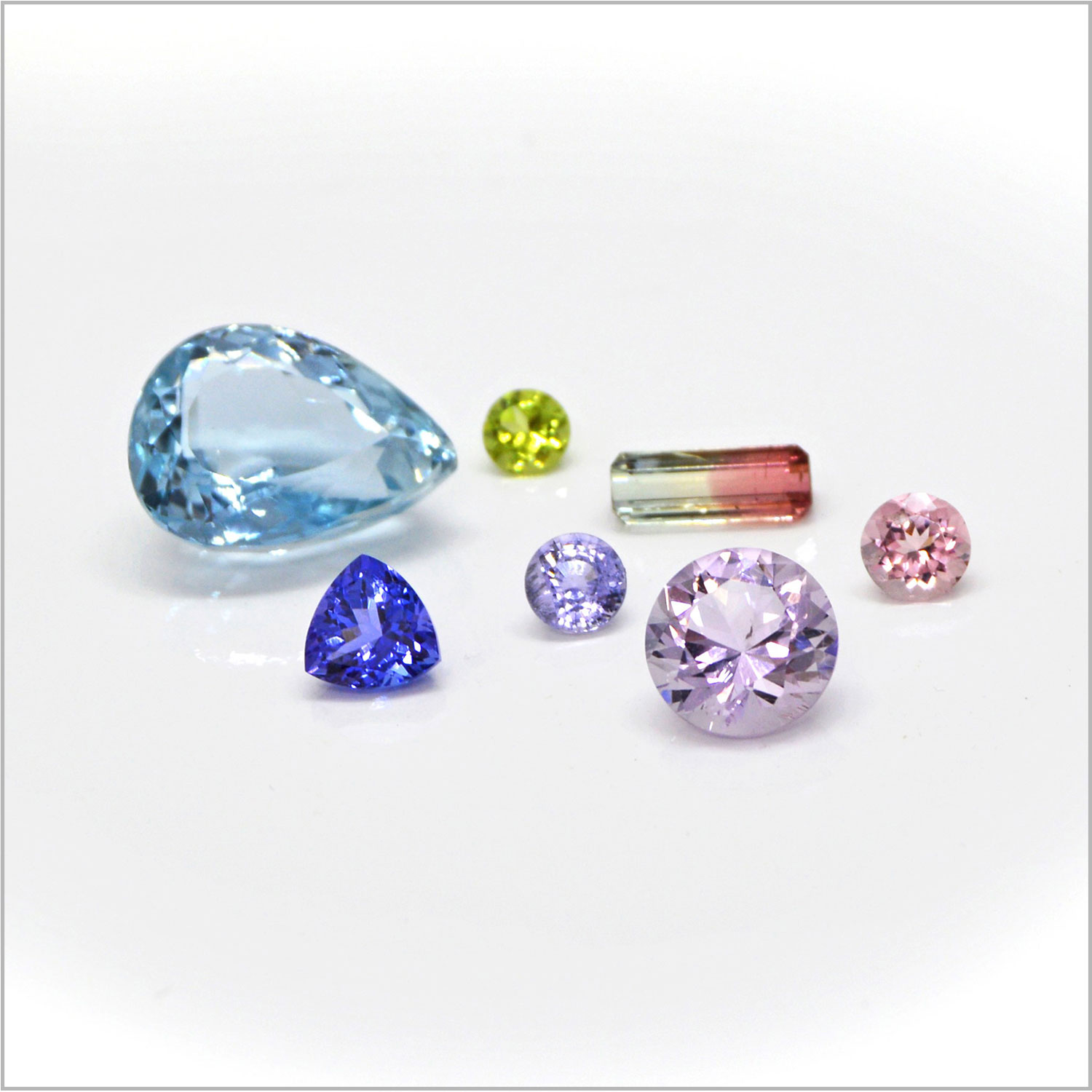 Step 4: Setting Gemstones
---
The final step of any custom design is to set the gemstones. We can use a variety of setting styles and techniques depending on what you select in the design process. Bezel, pavé, channel, gypsy or flush-set, or various styles of prongs.

Our goldsmiths use their skilled precision to set each gemstone securely, showing off the unique beauty of the gem.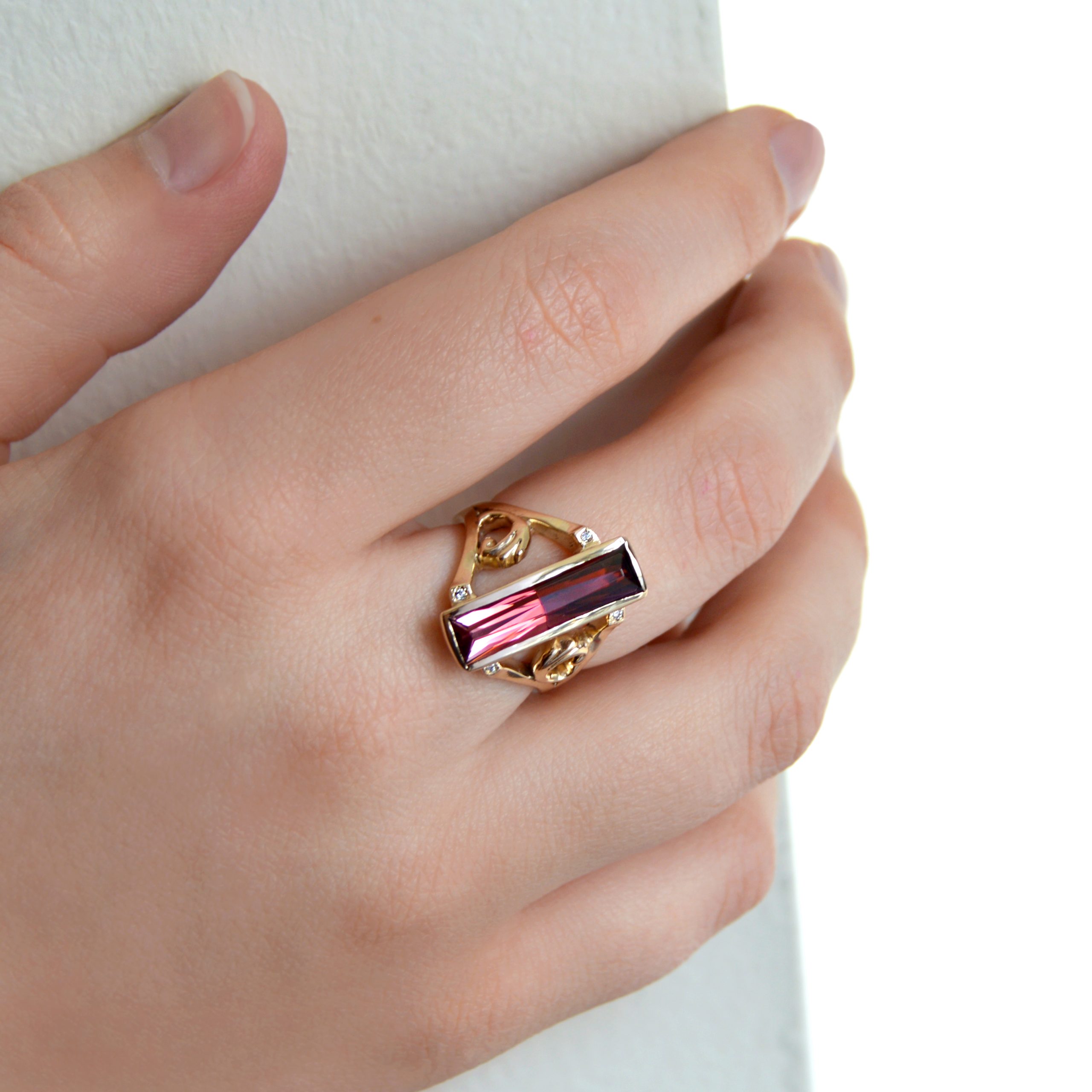 Get Inspired and Start Today!
---
A typical custom piece will take six to eight weeks from consultation to completion.

The best part is seeing the reactions of our customers when they see and try on the finished jewelry!

Stop in to design your own jewelry, or shop online now to purchase ready-to-wear original designs.
Before and After Examples

Click images below to view the finished jewelry.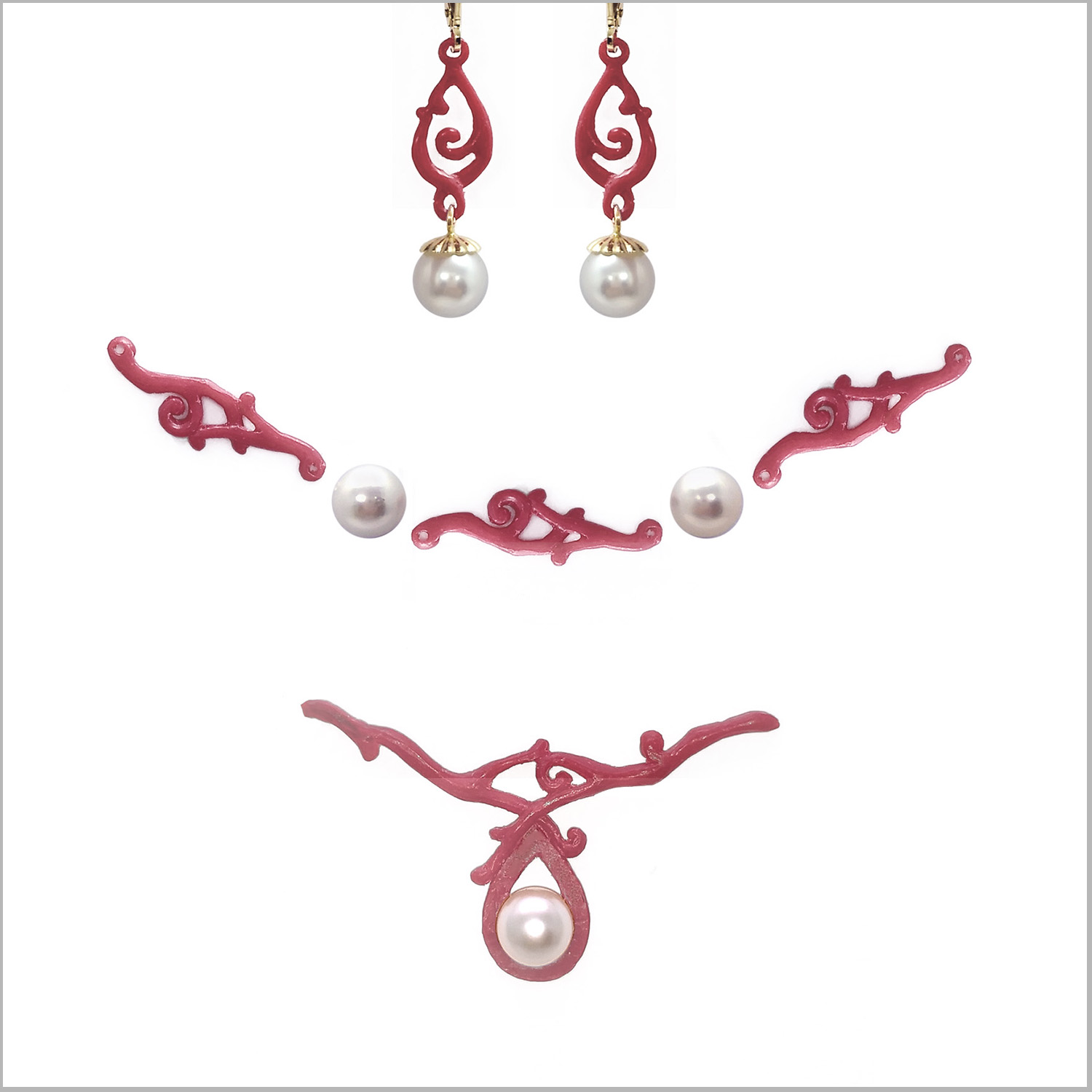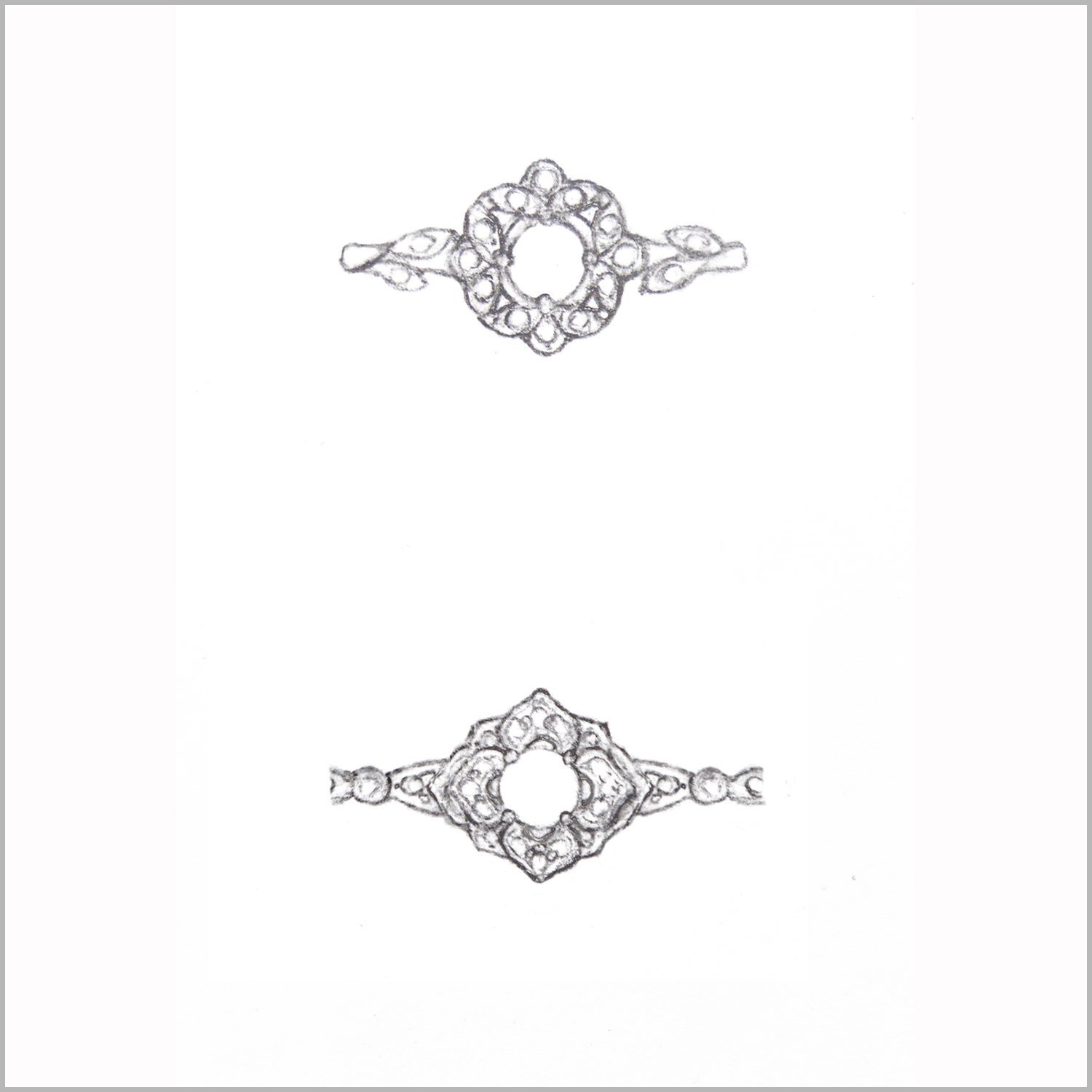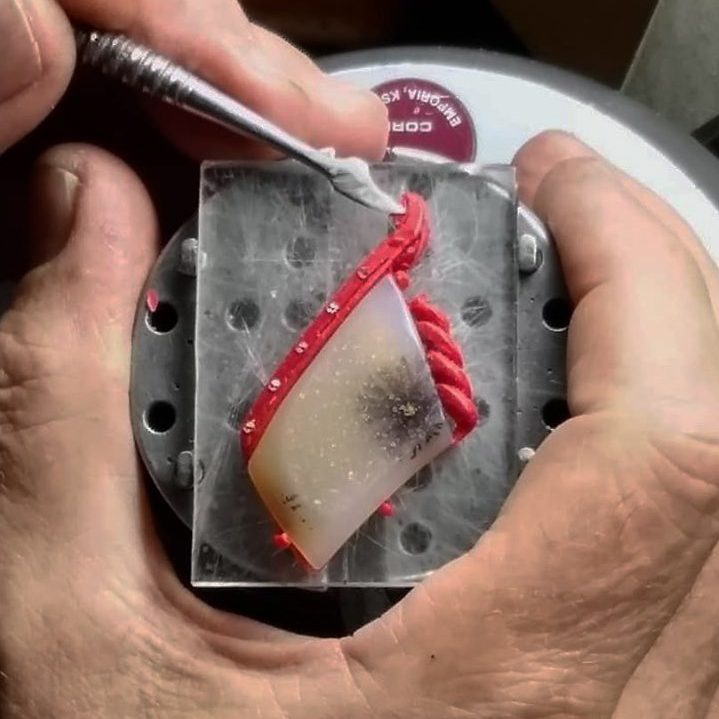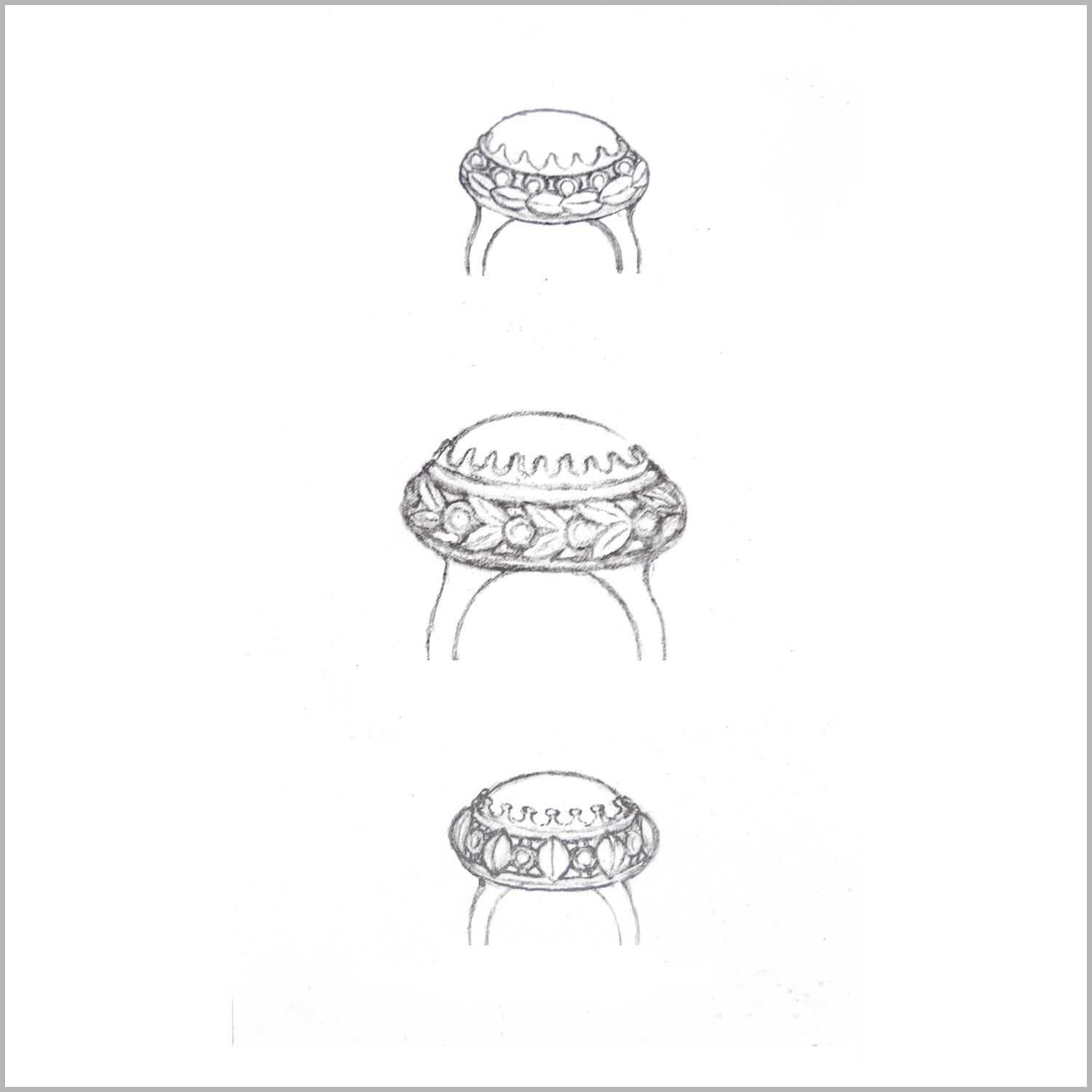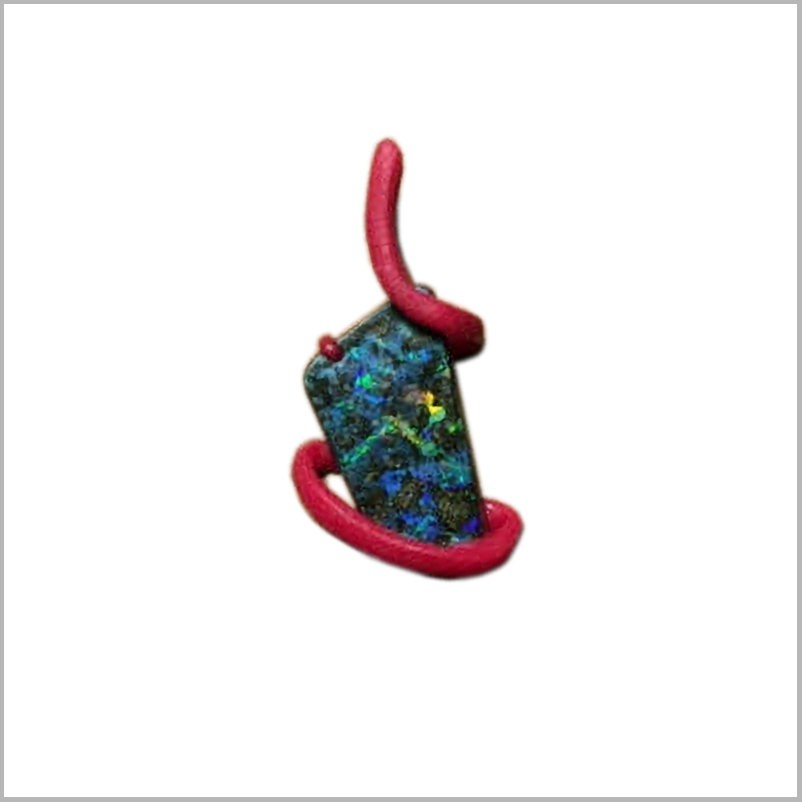 Stop in to browse our full gallery of examples and place an order for your custom jewelry! We would love to be the designers for your personalized engagement rings, custom-made wedding bands, repurposed and redesigned inherited jewelry, men's jewelry, diamond and bridal jewelry, anniversary bands, right hand rings, pendants, pins and brooches, earrings, bracelets, diamond jewelry and more. We work with colored gemstones and diamonds. Our jewelry designs can be made in any precious metal such as platinum, yellow white or rose gold, and sterling silver. 
---
We're The Uptown Jeweler – Stop by and see us soon!
31 North State Street Westerville, OH 43081
(614) 882-4401