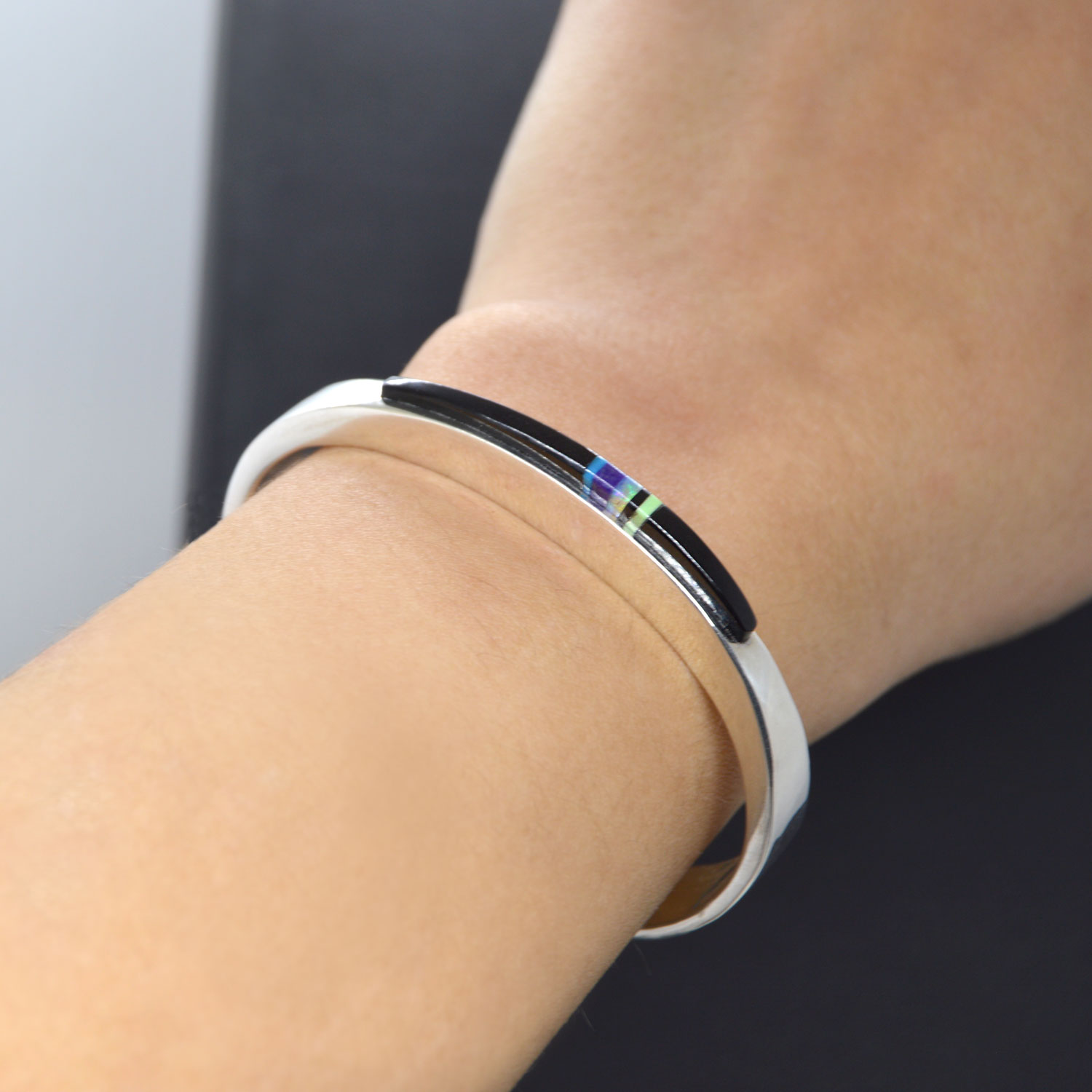 Cuff Bracelet in Sterling Silver with Black Jade, Turquoise and Opal Inlay
March 18, 2023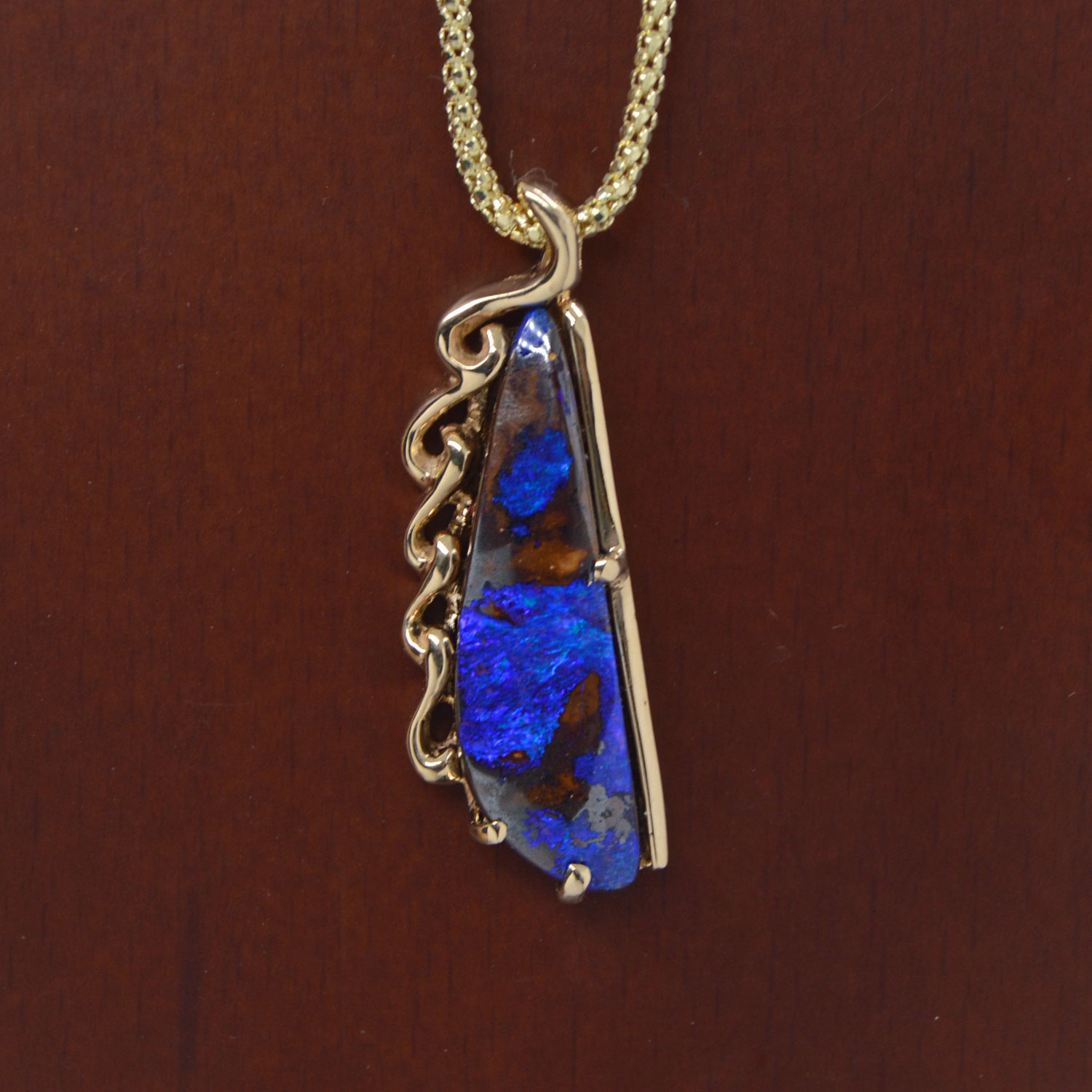 Boulder Opal Pendant in 14Kt Yellow Gold
March 28, 2023
Mobius Twist Mokume Gane Ring in 18Kt Yellow Gold, 14Kt Rose Gold, Sterling Silver
$1,600.00
This unique band is handmade using the Mokume Gane technique. The mix of married metals is formed into a Mobius twist. The sandblasted finish brings additional texture to the woodgrain-inspired pattern of sterling silver, 14K rose gold and 18K yellow gold. This one of a kind unique ring would be appropriate for a wedding band or everyday ring.
Designed by Morgan's Treasure
Dimensions: 5.5mm W. 4mm high off of finger.
Contact us for sizing information before finalizing your purchase.
1 in stock